When:
March 6, 2013 @ 2:00 pm – 3:00 pm
Repeats:
Weekly on Wednesday and Thursday, forever
Excluding: July 4, 2013, November 27, 2014, December 24, 2014, December 25, 2014, December 31, 2014, January 1, 2015
Where:
ECHO of Brandon
North Parsons Avenue
Brandon, FL 33510
USA

Contact:
Sharmaine Burr
(813) 685-0935
E-mail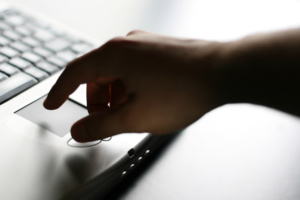 Basic Computer Training Class in Brandon FL:
ECHO is pleased to offer FREE Basic Computer Classes in the Greater Brandon Florida area.
Our goal is to give you a solid foundation. Once you have understood these basics, you will have a clear understanding on which to build your future knowledge of and skill with computers.
To become acquainted with your computer there are certain basic skills to be mastered. While these skills might seem obvious at first, the fact is that many people never take the time to learn these very important basics. By studying them now, you will both save time later and also improve your daily computer productivity.
Computer course includes:
Using a mouse to point, click & double-click
Keyboarding
Basic Typing Skills
Opening Programs
Commonly Used Programs
Saving A Program
….and more!
You must pre-register for classes which are held on Wednesdays from 2 to 3 p.m. at ECHO. To register, please contact Sharmaine Burr at 685-0935 ext. 8003.
Upon completion of the class, you will receive
Certificate
USB Drive
a valid email address
FYI:  April/May 2014 class (April 9 through June 4) is full.
The next class will begin on June 11 and run through July 30.