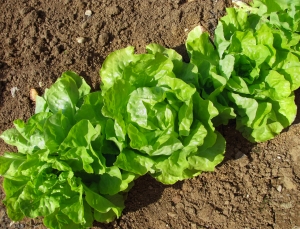 RIVERVIEW — On a recent sweltering Saturday, Katrina Hockman hand-watered fledgling plots of vegetables with a hose hooked to an old well; about the only manmade structure left on this slice of a former dairy farm.
Thigh-high grass engulfs most of the three-acre tract, but Hockman is determined to carve out a community garden here. She envisions a space filled with vegetables and fruit to feed the needy, a place where people can meditate or get their hands dirty.
"I know how I want this to look. Right now it's just in my head. I want to be able to incorporate the Winthrop vision of community and art."
The patch of land Hockman is tending is part of Winthrop, a neotraditional development founded by John and Kay Sullivan that includes Winthrop Town Center, Winthrop Village and Winthrop Events Centre.