Free GED Classes Brandon FL
****Both classes are currently full.****
If you don't have your high school diploma, we can help you with no-cost courses to prepare you for the GED exam.  ECHO of Brandon offers free GED Classes.
work at your own pace
work at your own level
receive individual attention
adults 18 and up
For more information call (813)685-0935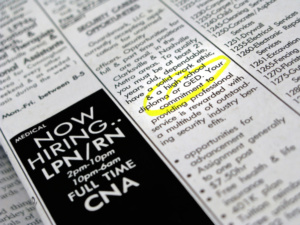 Reasons why you should get a GED
1) Employment
It wasn't that long ago that employers didn't necessarily expect a high school diploma. A lot of people got jobs in factories, offices, or other companies without a diploma, and stayed in their jobs for years. But what happens when you get laid off, the company goes out of business or you are stuck in the same position and passed over for promotions?  A GED can open the door to advanced training and give you an advantage over those who do not have a GED.
2) Education
The best-paying and often most satisfying jobs require training and education. The GED diploma opens the doors of trade schools, community colleges, and universities.
3) Self-Esteem
Most people start on the road to get a GED diploma so that they can get a better job or more education. There's a benefit from passing the GED Test that many people don't take into account: feeling good about yourself.  Dropping out of high school doesn't have to close doors permanently in your life. You can earn a GED diploma and show yourself how much you can achieve.