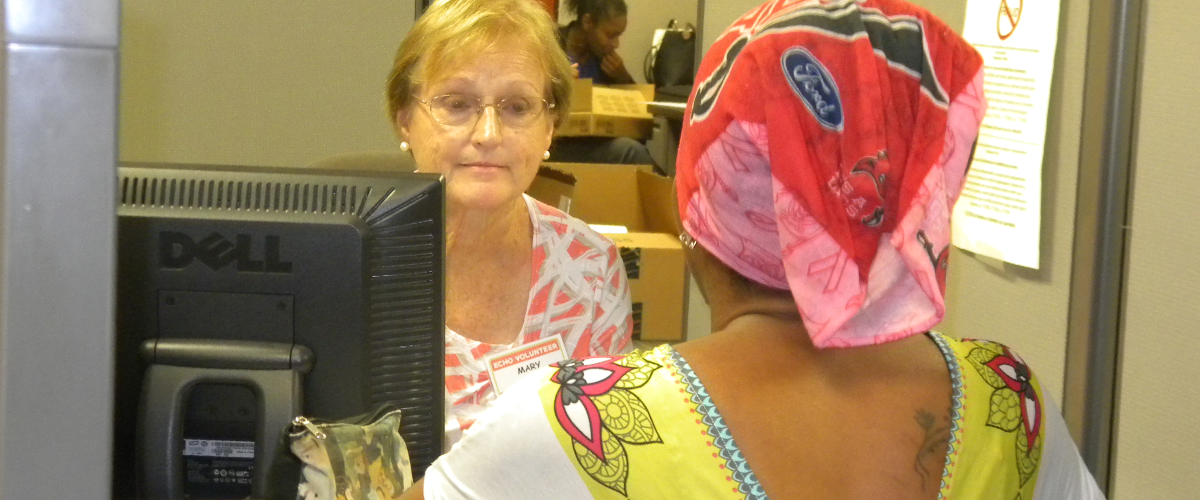 Food Assistance
ECHO's clients receive all items free of charge. ECHO provides seven days of food per visit. In addition to a large assortment of non-perishable items, clients receive meat, cheese, eggs, butter, flour & sugar. We also provide lean proteins, dairy, and fresh produce.
Fresh produce is grown in volunteer-led community gardens such as Bay Life Church.

Clothing Assistance
ECHO provides each client with twelve outfits and three pairs of shoes. Children receive two new pairs of socks and underwear or diapers.

Household Assistance
Depending on the nature of the emergency, ECHO's clients can receive household items such as:
linens
blankets
towels
small appliances
pot and pans
utensils
decorative items
ECHO also offers a wide array of services for families and individuals.

Programs Assistance
ECHO has excellent resources in place to help you if you have lost your income.  It could be that you need to finish high school or get help creating a resume.  You may have been affected by the death of a family member who was the main bread-winner in your family and you have not worked in some time – whatever the reason, we are here to help get you back on your feet again.
Referrals: to partner organizations with additional support services and job search assistance offered.
Service Requirements
ECHO services residents of the Brandon, Lithia, Dover, Gibsonton, Seffner, Valrico, Thonotosassa, Tampa, and Riverview areas.
Residents of the following zip codes qualify for assistance:
Brandon Service Zip codes: 33510, 33511, 33527,  33547,  33584, 33592, 33594, 33596, 33610
Riverview South County Service Zip codes: 33534, 33569, 33578, 33579, 33619
Required Documents
FEDERAL WORKERS are encouraged to come in to shop for food and other basic household needs through our Opportunity offices in Brandon and Riverview. ALL YOU NEED is your federal ID or a past paystub.
All others:
Current Photo ID (Driver's license is preferred)
Original  Social Security Cards for each family member receiving assistance
Current Proof of Address (Document must be dated or received in the last 30 days. Accepted items include; a bill, correspondence received in the mail (addressed to applicant), copy of current lease if signed in past 30 days, rent receipt or notarized letter with corresponding mail to verify.)
Each applicant's situation will be reviewed and services will be provided accordingly.
Visit Limits
Emergency Care Help Organization is here for emergencies. Visits must be a minimum of 6 six months apart from your previous visit.
Hours of Operation:
Brandon Campus:
Monday-Friday
8:30 a.m to 12:30 p.m.*
Tuesdays re-open 5:00 pm to 7:00 pm
Riverview South County Campus:
Tuesday – Friday 9 a.m to 1 p.m
Brandon Location:       Riverview South County:
507 N. Parsons Ave.        7807 Capitano Street
Brandon, FL 33510          Riverview, FL 33578
813-685-0935                        813-540-9880
*clients needing assistance are asked to arrive at ECHO before 12:30 pm
Give Us A Call Today!
Brandon: 813-685-0935
Riverview: 813-540-9880
Our friendly staff is ready and waiting to help you!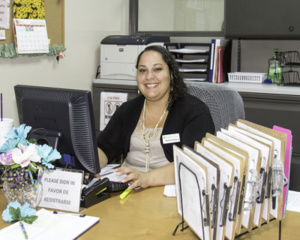 Are you able to help?
ECHO is looking for help in the following ways:
Donations of time, talent, and money
Volunteers – regular and intermittent, young and old.