Welcome! ¡Bienvenido!
Let us help you
this Christmas!
¡

Dejanos ayudarte


ésta Navidad!
Are You a Family Seeking Assistance for Christmas?
Presione el botón Navidad para obtener información traducida al español
CLOSED | Registration for Christmas – Gift of Hope is CLOSED.
November 1-19 and November 29-December 3


ECHO of Brandon
507 N. Parsons Ave., Brandon, FL 33510 | Monday – Friday | 9am-2pm
Special Tuesday Evenings | 5 -7pm
ECHO of Riverview
7807 Capitano St., Riverview, FL 33578 |
Monday – Friday | 9am-1pm
Serving neighbors in the following zip codes: 33510, 33511, 33527, 33584, 33592, 33594, 33596, 33610, 33534, 33547, 33569, 33578, 33579, 33619
Required documents: Valid photo ID, Proof of address, social security card for self and all children
If you would also like to get food and clothing while at ECHO to sign up for Gift of Hope, please arrive by 12pm.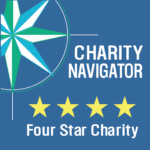 Funds donated in excess of need will help us continue to serve the hungry and vulnerable in our community, throughout the year. Echo of Brandon, Inc. is a 501 (c)(3) tax exempt organization. A copy of the official registration (CH15550) and financial information may be obtained from the Florida Department of Agriculture & Consumer Services by calling toll-free within the state 1-800-435-7352. Registration doesn't imply endorsement, approval or recommendation by the state. Gifts to ECHO are tax deductible to the extent provided by law.