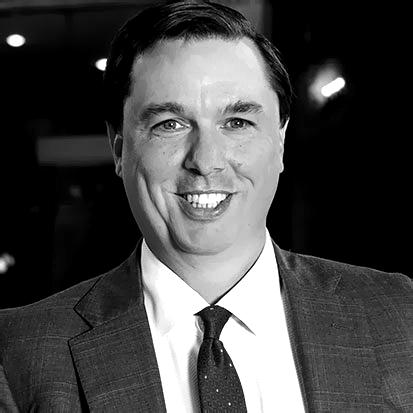 Ron Pierce
President of the Board of Directors
Brief info
Ron has built RSA on his expert knowledge of government and politics, strategic approach and old fashion hard work. Ron's success is founded on his dedication and personal commitment to his clients to deliver results while ensuring that he and his team represent themselves and each client with the utmost integrity, professional ethics, and personal responsibility.
Ron began his career working in the Florida Legislature in 1998 as a District Legislative Assistant in the State House, moving to the office of Senator Tom Lee in the spring of 2000. From 2004-2006, Ron worked as the Policy Advisor to then-Senate President Tom Lee.
In 2006, Ron's vast legislative experiences were recognized by The Tampa Bay Lightning organization and he was hired as Director of Government Relations and Community Affairs. In 2009, Ron launched RSA Consulting Group which fully integrates his years of experience in the areas of communications, public relations, government relations and social responsibility into a lobbying firm. His dedication has allowed him to achieve far-reaching results and yield high-impact successes for clients.
Ron Pierce has been recognized for his extensive involvement with many community-related organizations throughout the Tampa Bay region. He is the Past Chair of the Brandon Chamber of Commerce Board of Directors, past member of the Hillsborough County Transportation Task Force, Florida Future Business Leaders of America-Phi Beta Lambda Foundation Board of Directors Chair, Center Place of Brandon Board of Directors Past President, past member Mayor's Beautification Council Board of Trustees, 2009 Chair of Silver spoons and Sandcastles, past chair of the Brandon Sports and Aquatic Center's Board of Directors, and member of the Board of Directors for the WEDU PBS station.
In addition, Ron is a past member of the Tampa Bay Partnership's Board of Directors and Executive Committee, past Chair of the Public Policy and Advocacy Council for the Tampa Bay Partnership, past Chair of the Greater Tampa Chamber of Commerce's Legislative Agenda Committee, past member of the Hillsborough County Citizen Advisory Council, and past Chair of the Brandon Chamber of Commerce's Government Advisory Council.
Ron has also had the privilege of being honored and awarded 2016 Tampa Bay Business Journal Power 100, 2014 Department of Education Florida Association of Career and Technical Educators (FACTE) Hall of Fame Award, 2010 Tampa Bay Business Journal Up and Comer Award Finalist, 2009 Center Place of Brandon President's Award, and 2007 Florida Future Business Leaders of America Business Person of the Year.