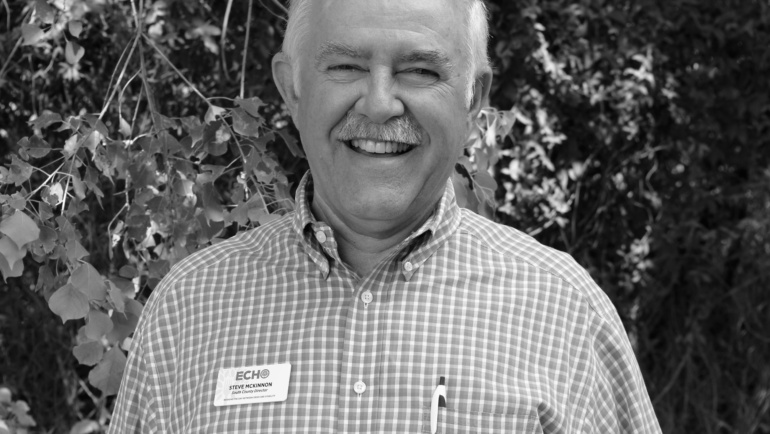 Steve McKinnon
South County Center Director
Brief info
Steven McKinnon first moved to the Brandon area in 1996. Before being named the South County Director for ECHO July of 2018, he had been in the printing and publishing sector of advertising since 1979.
With 40 + years in the business industry, Steve brings a wealth of knowledge to ECHO. He has held a number of executive roles with leading print firms where he managed printing, mailing and all other aspects of operations in addition to providing postal production and operation services for Florida free papers and newspapers.
Steve was introduced to ECHO when he moved back to Florida in March of 2013 and began volunteering in the food pantry. His passion to serve was obvious from day one- and he fit right in.
In addition to the numerous professional accolades that he has received throughout his career in the print industry, Steve has received certifications with the United States Postal Service (USPS) in Mail Center Management, the Disney Institute in Teamwork, The Learning Institute in Publishing Leadership, and most recently Florida Excellence in Volunteer Management from Florida Association for Volunteer Resource Management.
He holds a B.S. in Business Administration from California State University Long Beach. McKinnon was the Industry Co-Chair for the San Jose PCC, and has been the President of the homeowner's association in both Valrico Florida and Waxhaw North Carolina. He has three grown daughters and eight wonderful grandkids. He enjoys fishing, his grandkids and plays an active role in his local community church.