ECHO Brandon Florida is a food pantry and clothing assistance source for residents of Eastern Hillsborough County who have experienced a recent emergency.  Since its inception in 1987, ECHO FL has provided food assistance and clothing assistance to over 180,000 Brandon area residents.  When families experience an unexpected emergency, they are often faced with the decision of paying bills or buying food for their families. Emergencies can come in all different forms such as a breadwinner losing a job, a person getting hurt or sick and being unable to work, employers cutting hours, and many other situations.  ECHO is here to help during those stressful times.
ECHO assists over 14,000 area residents, half of whom are children.  ECHO Brandon FL is fueled by community donations and a crew of dedicated volunteers.  With a paid staff of only five people, we rely heavily on area volunteers.  Your help is needed to continue provisioning and staffing this emergency food pantry in Brandon.  We need help in the form of monetary donations, food and clothing donations and donations of time as volunteers. 
Our Vision
To live in a world where every person has the basics needed to sustain a reasonable quality of life standard.
Our Mission
To provide emergency care to families in need and to help them toward self-sufficiency.
Our Goal
To help in an emergency and foster self-help, self-reliance and independence.
Food Assistance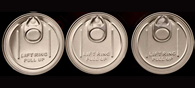 The Brandon Food Pantry at ECHO distributes up to one week of nutritious food for each family.  Learn More
Clothing Assistance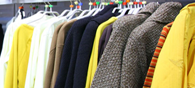 The ECHO clothes closet was created to assist families who have suffered a recent emergency and need clothing assistance in Brandon. Learn More
Hours of Operation
Monday – Friday:
Client Center is open from 8:30 a.m. to 12:30 p.m.
*Clients must be registered in Client Center between 8:30 and 12:30 to receive service. 
The Donation Center is open from 8:30 a.m. to 2 p.m.
Saturday from 8:30 a.m. to 12:00 p.m.
Sunday: Closed
Location
507 N Parsons Ave
Brandon, Fl 33510
Holidays Observed (Closed)
Memorial Day
Independence Day
Labor Day
Thanksgiving Day and the Friday following
The week between Christmas Eve and New Years Day