Mark Gaudio – President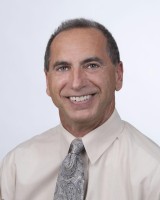 Originally from Norwalk, CT, Mark has lived in in the Tampa Bay area for 25 years. Mr. Gaudio is majority owner of TEAM Applications, LLC which provides unique technology solutions for Florida Public Schools from kindergarten to college. Mark has been an active ECHO Board member since May 2010 and was named the 2012 Board member of the year. A fan of a healthy lifestyle, Mark interests range from nutrition, exercise, reading and gardening.
Cami Gibertini – Vice-President
US AmeriBank Senior Vice President/Retail Branch Manager – Brandon Office Ms. Gibertini has 20 years of banking experience in the Tampa Bay area. She is a member of Brandon Kiwanis, ECHO Board of Director, Leadership Tampa Class of 2004, and Leadership Brandon Class of 2000. Cami is the lead organizer for the annual ECHO KIds Helping Kids Fashion Show and is the 2011-12 honorary mayor of Brandon.
Vincent Ferraro – Treasurer
VINCENT FERRARO, C.P.A., A.E.P. has been in the public accounting profession since 1969. He currently serves as the Ferraro, Higginbotham & Hayes' Chairman of the Board of Directors. Having accumulated over 31 years of experience in Tax Planning both at the Corporate and individual level, Vincent has also obtained designation as an Accredited Estate Planner. He provides services to our clients in the area of Estate Tax, Personal Financial Planning, Management Consulting, Litigation Support, Risk and Needs Analysis, Insurance Valuation, and Investments. He has extensive experience in the construction, medical, and restaurant industries. Vincent also holds an insurance license as well as a Series 6 Mutual Funds and Annuity license.
Bill Logan – Secretary
Accu-Weather reporter Bill Logan has been with ABC Action News since March 2004, and says it's great to be back home. In between stints with the local stations, Bill has been a media relations representative with Disney in Orlando, a sportscaster in North Carolina, and was even a Home Shopping host.
"I've moved 'back' to Tampa Bay twice before," he says. "I gotta believe that the third time's the charm!"
Bill and his family (wife, two daughters, two dogs and two cats) live in the Tampa Bay area…and they're loving the re-discovery of all that the bay area has to offer!
I was only at that station for a little while, before returning to the Bay area… to work at Home Shopping Network. But that's another story for another time.
Lori Libhart – Immediate Past President
Lori Libhart joined the ECHO Board of Directors in 2009 in order to give back to the local community and with a particular interest in being part of a food bank during the economic climate that makes basic necessities so vital. Lori is the current Vice-President of ECHO and has served as the Board secretary.
Lori is the CEO of LL Training and Consultant Group where she works with clients to develop their people, programs and systems to best reach their strategic objectives and to increase profitability. Services are provided through in-house consultation and training, public workshops, and personal coaching.
Lori enjoys the challenge of building new programs and businesses, as well as restructuring current practices to become more productive and profitable. Lori's training and experiences in curriculum, instruction, guidance and group dynamics, measurement, data analysis, and quality assurance combine to create a strong focus on program and learner outcomes and accountability. Lori has embraced the roles of administrator, supervisor, teacher and counselor while working in both the private and public sectors. Lori earned both her Bachelor of Arts in Marketing Education and Master of Arts in Guidance and Counseling from the University of South Florida. She is Loss Prevention Qualified (LPQ). In addition to her service with ECHO, Lori serves as President-Elect with the Greater Seffner Chamber of Commerce and volunteers with the Neighborhood Accountability Board through the Greater Brandon Chamber of Commerce. Lori is a graduate of Leadership Brandon, 2009. She is a member of the Plant City Chamber of Commerce, the Plant City Chapter of the American Business Women's Association (ABWA), the Greater Riverview Chamber of Commerce, the American Association for Training and Development (ASTD), and the Society of Human Resource Management (SHRM).
Irma Davila – Past President
Nicknamed the "Queen of Brandon," Irma formed I.D. Marketing & Events , a digital marketing firm, in 2010. She has served on the ECHO Board in various roles including President since 2007.
Irma Davila has more than a decade of experience delivering strategic events, marketing, and communications to some of Florida's most noteworthy companies. With her well-manicured fingers firmly on the pulse of all things web, marketing, and social, Irma is passionate about helping small to mid-sized organizations harness the power of traditional and digital media to increase revenues.
Web development, social media/community management, content and search marketing, and blogging are all within Irma's well-developed skill set. With a solid background in traditional marketing/communications, Irma can develop a strategic solution – digital and otherwise – appropriate to your unique organizational needs. As a Stanford-educated project manager, she can implement it, too.
Irma brings infectious energy and imaginative thinking to each and every project. As the self-proclaimed Queen of Brandon, Irma is as passionate about her community (and karaoke) as she is about marketing strategy, and she volunteers her time with a number of organizations in the Brandon and South Shore area of Tampa Bay. First and foremost, Irma is mom to her 12-year old son, who seems to be following in his mom's footsteps: he was recently crowned Mr. Echo for raising the most funds at the charity's annual fashion show fundraiser!
Thomas P. Gill, Jr. – Past President
Thomas P. Gill, Jr. graduated from Stetson College of Law with numerous honors and has been practicing law since 1988. With over 20 years experience, his law practice specializes in Family Law, Personal Injury, Bankruptcy, Foreclosure Defense, Probate, Wills, DUI and Criminal Law. His firm prides itself on responding to every phone call and providing personalized attention to every client. Thomas P. Gill, Jr. Esq. has served the Brandon community as the ECHO Board President and founding member of I Am Hope Cafe.
Rosanna Chiaramonte – Board Member
Ms. Chiaramonte is a long-standing member of the ECHO Board and facility volunteer. She has served on numerous committees including food, clothing and fundraising.
Laurel Moore Lee – Board Member
Laurel Moore Lee is a 13th Judicial Circuit Judge. She previously served as an Assistant United States Attorney in the Middle District of Florida. She has significant experience investigating and prosecuting a wide range of criminal offenses, including white collar crime, health care fraud, violent crime, and offenses involving the sexual exploitation of children. In addition to serving on the ECHO Board of Directors, Laurel serves a member of the Hillsborough County Bar Foundation Board of Trustees, and is President of the Board of Directors for the Pepin Academies, a public charter school in Hillsborough County. Laurel obtained a Bachelor's Degree and a Juris Doctorate from the University of Florida, where she was a member of Florida Blue Key. She was inducted into the University of Florida Hall of Fame in 1999.
Ron Smith – Board Member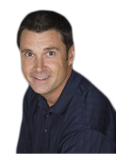 Ron is Pastor to Young Adults at First Baptist Brandon. He encourages our 20′s, 30′s and 40′s 'Young Adult' Sunday morning Life Groups. Ron also teaches several of our Wednesday evening Life Studies. Ron's wife of twenty years, Christa, serves as the Director for both the Deaf Ministry and Compassion House. Ron and Christa have two sons, Ryan (16) and Landon (12). Ron enjoys spending time with his family, reading, and traveling.
Melanie Parrish Bonanno – Board Member
Melanie Parrish Bonanno joined the Board for the Emergency Care Health Organization in April 2010. Melanie graduated from Florida Southern College in April 1996 with a Bachelor of Arts in Humanities (Concentrations: Religion and Philosophy, English and Literature, and Theater Arts) and graduated from the University of Florida College of Law with honors in May 1999. Melanie has extensive experience as an employment law attorney and currently works as a Senior Human Resources Attorney with Publix Super Markets, Inc. Melanie resides in Seffner with her husband, Robert, who is a partner at STAMATAKIS + THALJI + BONANNO, and their children Aldo, Amelia and Robby. Melanie's interests include Gator football, reading and spending time with her family. Melanie has been involved with charitable organizations in the Tampa Bay area and joined the Board in order to give back to her local community in the greater Brandon area.
JJ Massaro – Board Member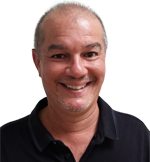 Mr. Massaro is a Brandon native and well-known in the community for charitable works. He is an owner of the Beef O'Brady's franchise and a member of the Brandon Rotary Club.
Susan Wilkinson – Board Member
Coming Soon