You can earn Bright Future Community Service Hours
 All volunteer hours served at ECHO, the Community Garden, or at ECHO sponsored outreach events may be applied toward the Bright Futures Scholarship program. What a rewarding way to give back to your community.
 Students Must:
Obtain pre-approval to serve at ECHO from their school's guidance office
Provide a school approved hours record form
Register for student volunteer orientation held at ECHO
Must be responsible to record their own hours after each day served (do not send your mothers back to ECHO requesting that we find all of your sign in sheets…we will not accommodate)
Understand that ECHO is a popular place to serve. We love our student volunteers; therefore, plan to serve with us EARLY.  Students begin inquiring about summer service hours in January!
Age Restrictions:
The Community Garden accepts all volunteers of all ages…seriously, we have planted carrot seeds with 2 year olds before.
14 year olds may serve on the ECHO campus, when accompanied by a parent.
Food Drives are open to students 15 years old and up
16 year olds and up may serve on the ECHO campus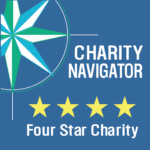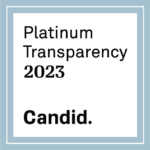 Funds donated in excess of need will help us continue to serve the hungry and vulnerable in our community, throughout the year. Echo of Brandon, Inc. is a 501 (c)(3) tax exempt organization. A copy of the official registration (CH15550) and financial information may be obtained from the Florida Department of Agriculture & Consumer Services by calling toll-free within the state 1-800-435-7352. Registration doesn't imply endorsement, approval or recommendation by the state. Gifts to ECHO are tax deductible to the extent provided by law.