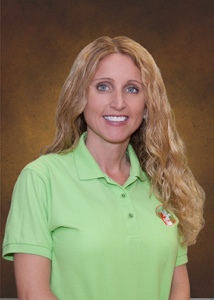 For the past 13 years,  ECHO has been a very big part of my life. I have truly been blessed to have worked in such a wonderful community that cares so much about helping others. I was surrounded each day by staff and volunteers that carried out the mission of ECHO through their kind words and actions. I have personally seen thousands of lives changed because of this amazing organization.
It has been a blessing to see ECHO transform over the years from a small food pantry to a multi-service social service agency. It warmed my heart each time we added a program, as I knew more people would be helped on a deeper level. I was comforted in the fact that each time ECHO had a need, we were able to find someone in the community that would help us so we could continue to help others.
It is with mixed emotions that I leave my position at ECHO to move to St. Petersburg. I am so very excited about my upcoming marriage and move across the bay. On the other hand, I am very sad to leave the family, friends,  clients, and community I have come to know and love serving ECHO as it's Executive Director. It has not been an easy decision to make.
I am very hopeful and optimistic about the future of ECHO. It is on the right road to grow and expand. I hope that a new larger facility will be donated or made available soon. I know once ECHO has more space, more needed services will be added and more people will be helped. I want to thank ECHO and the Greater Brandon Community for a magnificent 13 years!
Sincerely,
Stacey Efaw