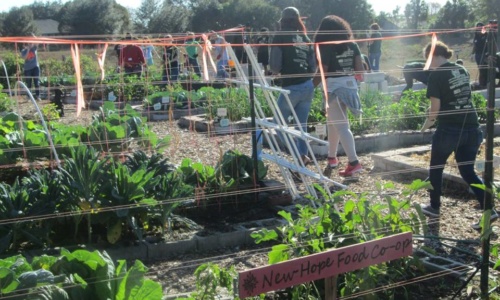 The Seeds of Faith Community Garden
The Seeds of Faith Community Garden was founded in 2011.  Since the first harvest, over 14,000 pounds of fresh produce has been donated to local hunger relief agencies.
ECHO is abundantly provided for through the effort!
Volunteers are needed on the second Saturday of every month, from 8-10 am.  If you would like to volunteer just show up and sign in at the gazebo.
All ages are welcome.
All hours served can be applied to the Bright Futures scholarship program.
The garden is an amazing place to introduce young children to community service and hunger relief.
Large groups, as well as individuals, are welcome.
The garden is located directly behind Bay Life Church: 1017 North Kingsway Road, Brandon, FL 33510.
Additional information can be found on the Garden's Facebook page: Seeds of Faith Community Garden.